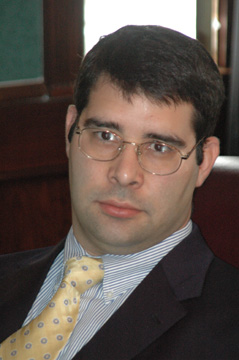 Successful attorney, devoted husband, and proud father; Stephen J. Wukela has consistently risen beyond expectations with the support of his family, friends, and community.

Wukela is the oldest of three sons, born to Florence Attorney Steve Wukela, Jr. and local artist Jaclyn Wukela. Born and raised in Florence, Wukela is a product of Florence County's public schools. He attended Briggs and Wallace-Gregg Elementary Schools, Southside Middle, and South Florence High Schools.

After graduating from South Florence, Wukela went on to Clemson University where he pursued a life-long interest in public service, politics, and the law and, in 1996, he graduated with bachelor's degrees in Political Science and Philosophy.

During his time at Clemson, Stephen met the future Laura Wukela, a native of Augusta, GA. In 1997 they were married.

From there the couple went to Washington D.C. where Wukela attended law school at George Washington University. In January of 2000 he graduated with honors and was awarded his Juris Doctor. The couple then returned to Florence where Stephen practices law at the Wukela Law Firm.
Stephen has three sons, Stephen (age 4), Thomas (age 2) and William (4 months).
Home | About | Issues | Volunteers | Press Room | Newsletter | Donations | Contact
Copyright ©2008. Paid for by Wukela for Mayor